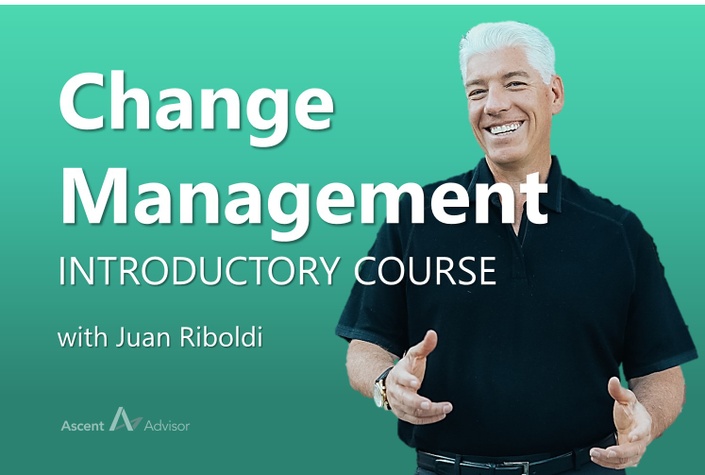 Change Management Course
An Introduction to Leading Transformational Change
Gain Valuable Insights on Change Management.
Learn how to overcome resistance to change by applying 5 change principles.

In this introductory course, you will gain insights to identify root causes for resistance to change and ways to address those root causes by applying 5 change strategies.
This course is for people like you--transformation leaders, enterprise builders, change champions, project managers and performance coaches.
With this course you will receive:
Introductory course videos, audio, text and graphics for each lesson
Support materials online
Live chat and Q&A
This course also serves a preview of my Master Course on Change Management.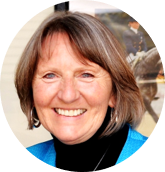 "This is a powerful change program that leverages the best qualities of various approaches with the flexibility to adapt to specific situations."
- Dr. Bernadette Dunham, former Director, Center for Veterinary Medicine, US Food and Drug Administration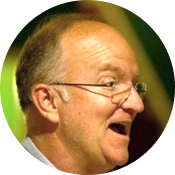 "Juan Riboldi clearly shows expertise in culture change. The Ascent change program is a must for performance oriented leadership."
- Robin Johnson, , former CEO, Financial Times, Newsift Search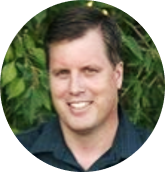 "The Ascent program delivered powerful way for our organization to accomplish multiple key initiatives while developing talent.""
- Wayne Naumann, General Manager, Flowserve
Your Instructor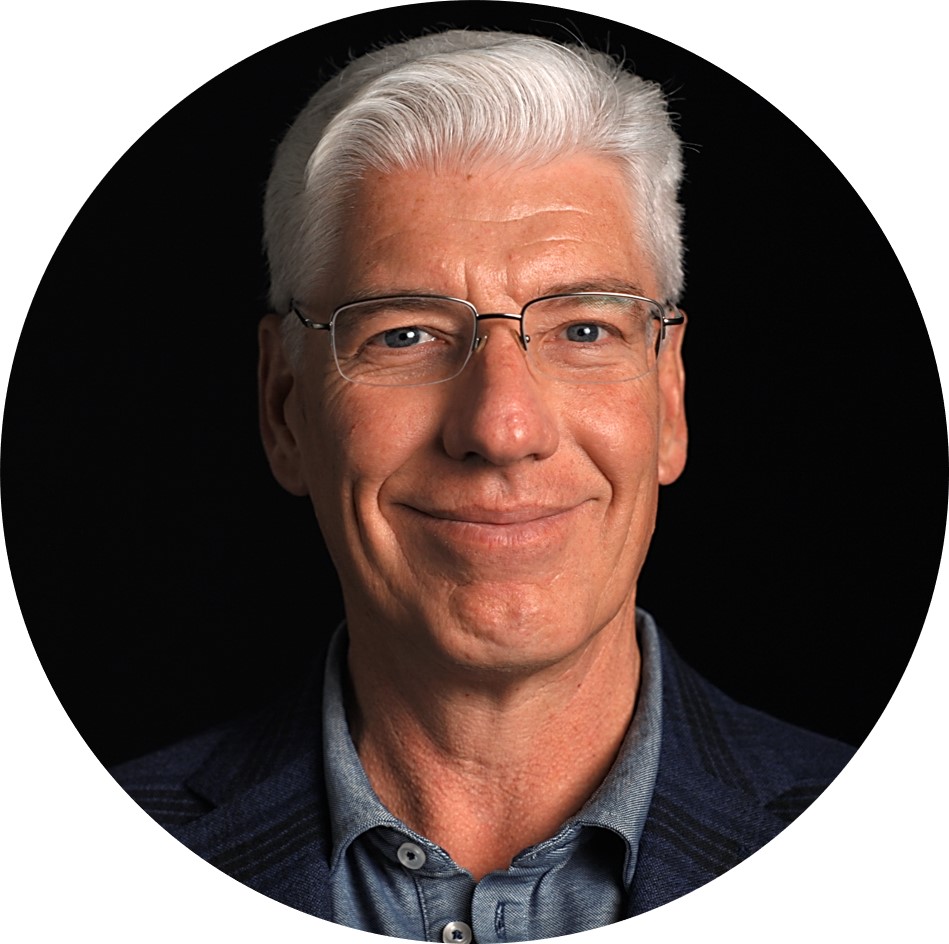 For over 20 years, Juan has been advising leaders at the highest levels of business, education and government on strategy, organization and execution.
Juan is trusted advisor to innovative leaders of well-known corporations on strategic change initiatives to achieve breakthrough results. He has extensive international experience across multiple industries.
Juan has been the founder of three successful startups and a senior advisor for business owners and entrepreneurs of fast-growing companies.
Juan is a strategic transformation consultant, executive coach, and author of two books and twelve Forbes articles. He has completed graduate business degrees and executive education at BYU, UMN, Wharton and Harvard.
Frequently Asked Questions
When does the course start and finish?
The course is available to you right after closing enrollment, on June 2, 2023 at 11:55 pm ET. It is a self-paced online course, so you decide when you take the course. Once enrolled, you will have lifetime access to the course.
What if I am not 100% satisfied with the course?
We want you to be satisfied with the course! If you are not 100% satisfied with your purchase, contact us within the first 15 days and we will give you a refund.
What level of live support will I receive during the course?
Depending on the plan you choose (Basic, Professional, or Premium), you will have access to extensive support materials, live chat and Q&A with the community network, and even two personalized coaching sessions where you can receive specific answers to your questions.
What is the learning experience?
The course integrates rich, interactive media – such as videos, infographics, and e-learning activities – along with more traditional learning approaches such as reading and listening materials, tools and templates you can download and use professionally.
Will I receive a certificate and educational credit?
Each participant that successfully completes the course receives a Certificate of Achievement at the end of the course. You can post and share your certificate as a credential. This certificate counts as continuing education credit units (CEUs).